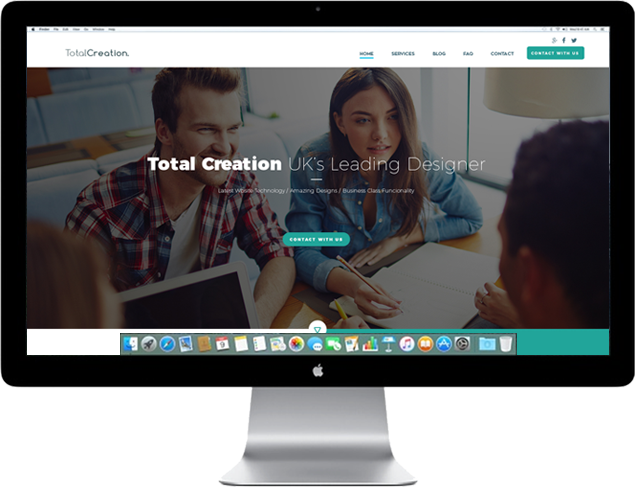 Our Cheap Web Design Happy Client Portfolio.
Our web design portfolio consists of all custom made bespoke websites built to the clients exact requirements. Unlike other web design companies we don't stop making design changes until you have a website design you are proud of. All of the websites in this portfolio are available to purchase on our bespoke web design page. We have listed next to each website the package the client purchased to give you an idea of what is available to you. All of the prices are genuine and there are no hidden charges;Total Creation is the UK's leading Cheap Web Design company, over 15,000 Clients cant be wrong.
Please feel free to contact us if you have any questions on website design or on our Cheap SEO Services as we will be only more than happy to assist you in your query. Cheap Web Design does not mean that you have to make do with a cheap design. Total Creation will build you the most impressive website to the highest web design industry specifications. Total Creation web design packages are truly impressive and Cheap Web Design in the UK at its very best.
Genuine Testimonials

Read Our Real Client Reviews >
"All our bespoke web designs have been made to our clients exact needs.We work with you, the client, to get the site you want & need"
Other Website Packages